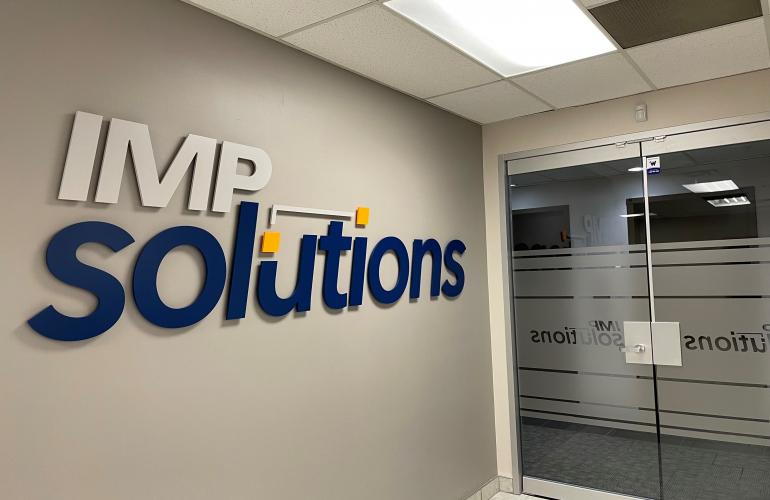 We have been busy over the last two years of COVID not just working with our clients to meet their needs and requirements during this unprecedented time but also making some significant changes in our business to better serve our clients and expand our range of operations……
New Company Website
These changes include the new website that you are currently visiting. We decided that our website needed to be updated to not only more accurately reflect the expanded range of services and solutions we now provide as an end-to-end IT services and solutions company, but also the partners we closely work with to do so, the exceptional team of people at IMP Solutions who do the work, as well as the competitive advantages and the company values, we bring to everything we do. We are proud of this new website as we believe it shows who we truly are and what we are all about.
New Network Operations Center (NOC) Facility
IMP Solutions Managed Services (Managed Help Desk, Managed Cloud, Managed Network and Managed Security) has grown significantly over the last few years with the addition of many new clients. This growth has fueled the addition of more resources to the team and that in turn has led to the requirement for additional working space. As a result, in the spring of 2021, the IMP Solutions NOC relocated from the IMP Group Head Office location on Joseph Howe Drive in Halifax to new, expanded facilities at in the Blue Ocean building on Bayer's Road in Halifax. The relocation offered an opportunity to design a workplace that will allow us to better showcase our services as well as the people and tools that deliver them to both our existing and prospective clients.
Head Office Renovations
With the NOC moving out and with most of the staff working from home due to COVID, the timing was perfect to undertake renovations and upgrades to our Head Office location on Joseph Howe Drive. This project completed in the summer of 2021 has resulted in a more open, modern workspace and is representative of the IT company we have become.     
Eclipse Technology Solutions Acquisition
In business for over 50 years and IMP Group is still in growth mode. As a result, in FY2020, all IMP Group companies, including IMP Solutions, were asked to grow not only organically through regular business but also through acquisitions. IMP Solutions took this mandate as an opportunity to expand our range of operations in Ontario. After evaluating several potential acquisitions, we acquired Eclipse Technology Solutions in September 2021. Like us, Eclipse is a full end-to-end technology solutions and services provider and have strong partnerships with both Cisco and Microsoft. Leveraging these partnerships, Eclipse specifically focuses on designing, fulfilling, implementing and supporting customized communication and collaboration solutions, an augmentation to IMP Solutions offerings. Conversely, IMP Solutions focus areas on both endpoint device and data center solutions enhance Eclipse Technology Solutions offerings to their client base throughout southern Ontario. Shared people, processes and tools have driven efficiencies and with similar company cultures, they are a natural fit.  For more information on Eclipse please visit their website at https://eclipsetechnology.ca