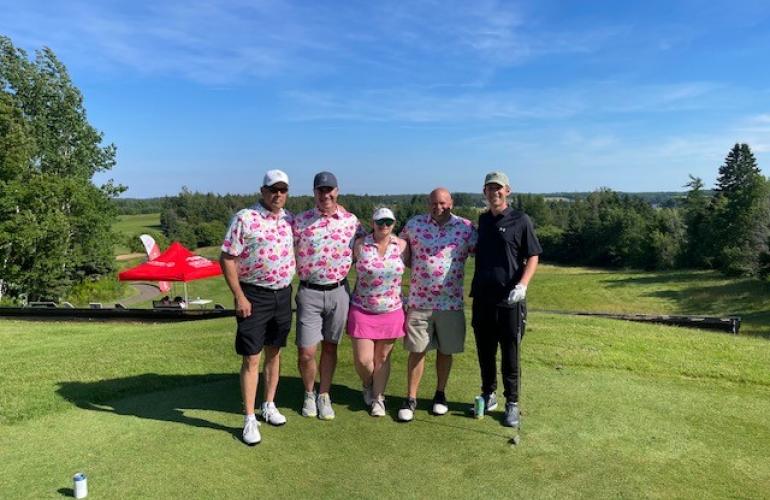 The Prince Edward Island Open presented by IMP Solutions was the fourth event on the PGA TOUR Canada schedule and hosted 156 professional PGA TOUR Canada players at Dundarave Golf Course on June 27 to July 3. The event was part of the season-long race for the Fortinet Cup – a new addition to PGA TOUR Canada in 2022 that mirrors the competitive structure of the points-based competitions on the PGA TOUR, PGA TOUR Champions, and PGA TOUR Latino América.
Golf PEI is a non-profit association of provincial golf industry stakeholders. Its mandate is to promote Prince Edward Island as a golf destination and draw golfers from all over the world. Prince Edward Island offers over 25 golf facilities, all of which are open to public play. Golfers young and old, beginner or experienced, visit PEI to take in many of its courses' breathtaking views of the Atlantic Ocean and evergreen rolling hillsides.
"Golf PEI is thrilled to be a premiere partner for the Prince Edward Island Open presented by IMP Solutions as part of the PGA Tour Canada's 2022 calendar," said Executive Director of Golf PEI Sam MacPhail.
In 2021, the Prince Edward Island Open was a part of a schedule of modified tournaments conducted by PGA TOUR Canada for Canadian residents. However, this year will be the first year the Prince Edward Island Open presented by IMP Solutions is an official PGA TOUR Canada event that offers full Fortinet Cup points and features a field of international players that will bring an exciting week of golf to Prince Edward Island.
"Prince Edward Island is home to over 400 fairways closer than you can imagine," continued MacPhail, "This event allows us to further highlight our province as Canada's #1 golf destination and welcome tour professionals from all across the globe."
Pictures below are from Coastal Cup charity event for Special Olympics Prince Edward Island and the 2-day Kane Simmons Pro-Am.